FREE SHIPPING ON EVERY QUALITY REPLACEMENT TRUCKER MATTRESS!
NEW!** Instant online financing available for as little as $21 per month. Choose "Pay Over Time" at checkout.
You will find our quick, safe delivery methods
to be one of the most competitive in the industry!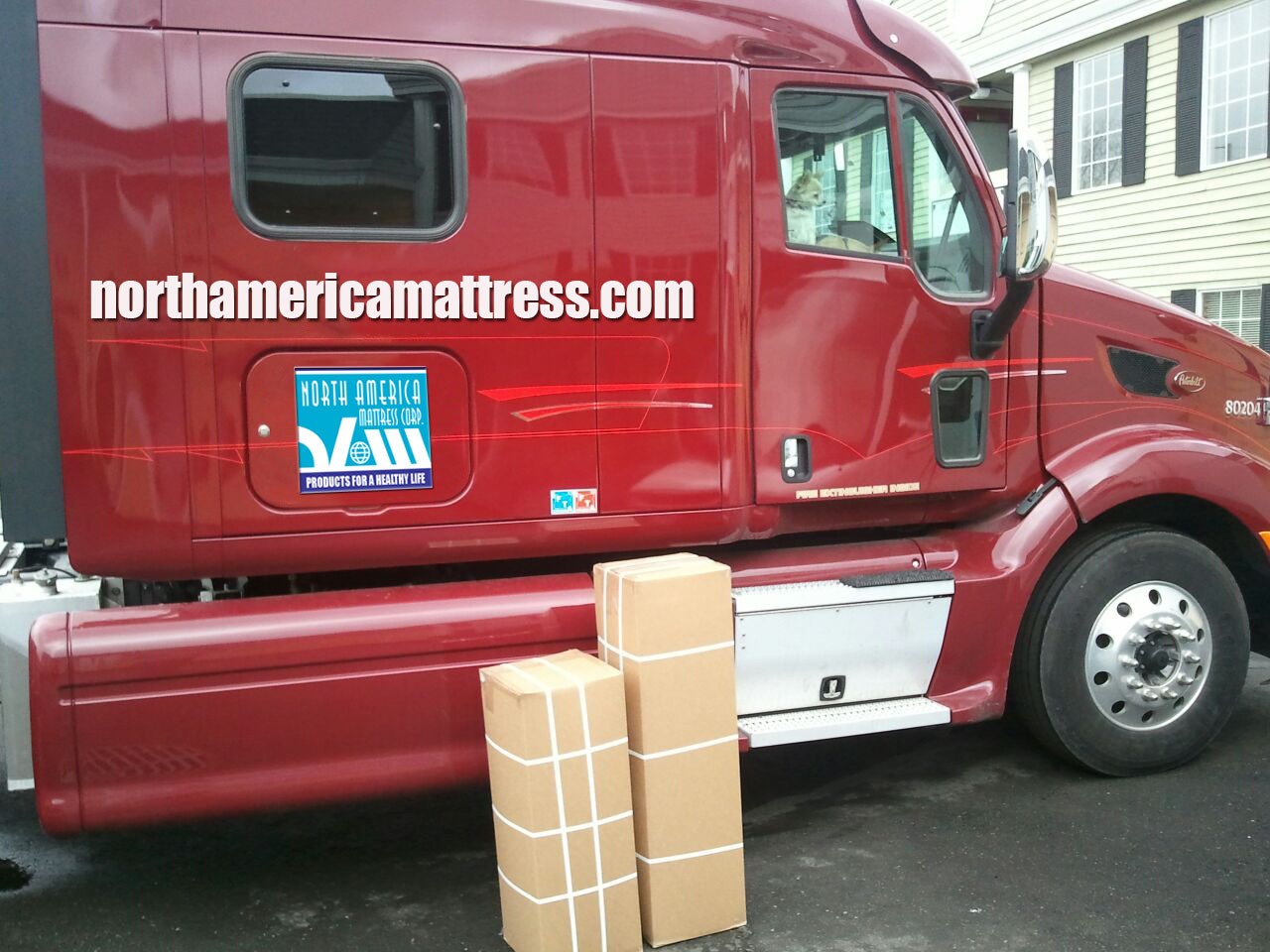 Allow yourself peace of mind knowing your order is in good hands.
Our customers can trust in prompt and reliable delivery of their orders. Our truck mattresses are delivered quickly throughout the US, via FedEx ground with tracking capabilities.
Orders typically leave our warehouse within 2-3 weeks before arriving at their destination within 5-10 business days.
Delivery rates are calculated according to box size, weight, and distance traveled. To save you money, we've implemented oversized boxes for some products rather than multiple separate packages wherever possible; costs associated are always discounted too!
We understand that shipping a mattress may seem like a daunting task, but our team has years of experience shipping mattresses coast to coast. We have delivered mattresses to customers for thousands of miles and know how to properly package and ship a mattress so that it arrives safely at its destination.
Please note: 
Higher value products may require signature
Some products cannot be shipped to international destinations
Orders shipping outside the Contiguous U.S. are subject to additional shipping, duty and tax charges
If you have further shipping questions, please submit a message on the Contact Us page, send an email to sales@namattress.com or give us a call at +1 800 448 6163
Damaged Merchandise:
ICC Regulations require that claims for damaged merchandise must be made with the carrier within fifteen (15) days of receipt of merchandise. DO NOT ACCEPT DAMAGED SHIPMENTS UNLESS SUCH DAMAGES ARE NOTED ON THE DELIVERY RECEIPT AT THE TIME OF PICKUP. Upon prompt notification, North America Mattress Corporation/TruckMattressStore.com will file a freight claim with the appropriate carrier for damages incurred. Claims will be limited in amount to actual replacement cost. In the event that this information is not received by North America Mattress Corporation/Truck MattressStore.com within the fifteen (15) day period following the delivery of the merchandise, or the damage was not noted on the delivery receipt at the time of receipt, the customer will be responsible for payment of the original invoice in full.
Claims for any short shipment must be made within ten (10) days of invoice.