**NEW!** Instant online financing available for as little as $21 per month. Choose "Pay Over Time" at checkout.

4 Reasons to Buy Your Mattress Today
Industry Leading
Comfort
Our custom-made foam layers allow you to choose your own comfort level so you get a perfect mattress formed to your body.
Longest Lasting
Stability
Our stability layers provide long lasting comfort that works just as hard as you. That means no sagging and a consistent experience every time.
Hand Crafted
Removable Covers
Whether you're looking for a pillow top, extra durable nylon, or even water proof seal, we've got you covered, literally!
Guaranteed
Quality
American made and veteran owned, we always back our work with a 12 month warranty so that you can sleep easy.
COOL GEL MATTRESS COLLECTION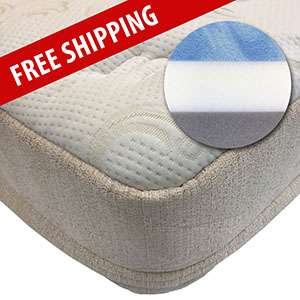 ROAD PREMIER
Road Premier, the premier mattress for trucks or home. Featuring a special lofted quilt top cover that provides a cooler and plush feel over 2" of conforming memory foam. The layering of the Road Premier truck mattress is where the magic happens; starting with the soft foam on the top and graduating to firmer foam on the bottom.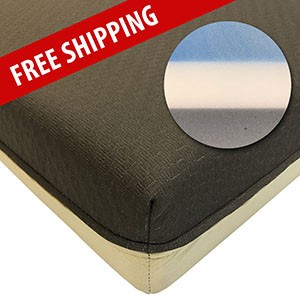 ROAD ELITE
The Road Elite is a premium grade 4lb Memory Foam truck mattress. Just underneath the Memory Foam is a soft foam layer which conforms to you, and also provides the super soft feel of a pillow top.  The Road Elite has a firm foam foundation that helps the mattress sustain your weight. This results in the perfect semi-truck mattress to support you for years to come.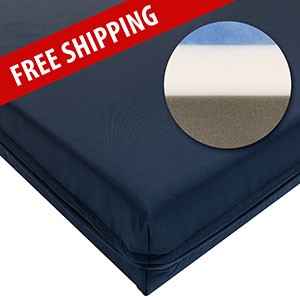 AMERICAN ROAD DREAM
Our ultimate semi-truck mattress, the American Road Dream is designed for those semi-truck drivers on the road many days. America's best truck mattress design team has incorporated the top quality density Memory Foam with a soft foam internal layer, and a firm foam base that brings you both comfort and support in one superior truck mattress.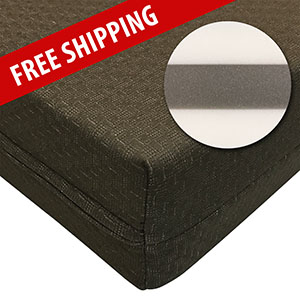 DUAL DUTY
The Dual Duty foam mattress is a 6 inch combination of soft, medium, and firm foams. The core of the Dual Duty is firm foam, which provides the support of the mattress. One of the top layers is soft foam for those who like to be absorbed into the mattress, while the dual side consists of medium-firm foam for those who prefer firmer supported rest.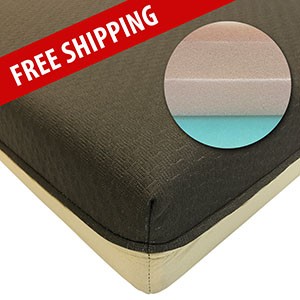 BIG TRUCKER
Big Trucker is made specifically for larger drivers with extra comfort and support. A full 7 inches of the highest quality foam on the road, this mattress will not flatten out. This semi-truck sleeper mattress is constructed with a soft foam top layered over medium-firm density foam. The bottom layer is extra firm to complete this combination for total comfort and support.
BASIC MATTRESS COLLECTION