FREE SHIPPING ON AMERICA'S BEST TRUCK MATTRESS!
Includes All TruckMattress.com Mattresses & Camp Pads
**NEW!** Instant online financing available for as little as $21 per month. Choose "Pay Over Time" at checkout.
COOL GEL MATTRESS COLLECTION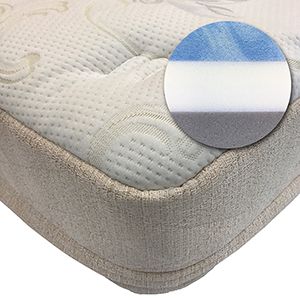 ROAD PREMIER
Road Premier, the premier mattress for trucks or home. Featuring a special lofted quilt top cover that provides a cooler and plush feel over 2" of conforming memory foam. The layering of the Road Premier truck mattress is where the magic happens; starting with the soft foam on the top and graduating to firmer foam on the bottom.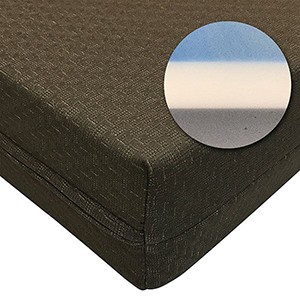 ROAD ELITE
The Road Elite is a premium grade 4lb Memory Foam truck mattress. Just underneath the Memory Foam is a soft foam layer which conforms to you, and also provides the super soft feel of a pillow top.  The Road Elite has a firm foam foundation that helps the mattress sustain your weight. This results in the perfect semi-truck mattress to support you for years to come.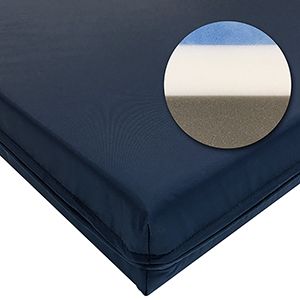 AMERICAN ROAD DREAM
Our ultimate semi-truck mattress, the American Road Dream is designed for those semi-truck drivers on the road many days. America's best truck mattress design team has incorporated the top quality density Memory Foam with a soft foam internal layer, and a firm foam base that brings you both comfort and support in one superior truck mattress.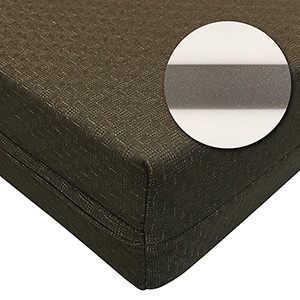 DUAL DUTY
The Dual Duty foam mattress is a 6 inch combination of soft, medium, and firm foams. The core of the Dual Duty is firm foam, which provides the support of the mattress. One of the top layers is soft foam for those who like to be absorbed into the mattress, while the dual side consists of medium-firm foam for those who prefer firmer supported rest.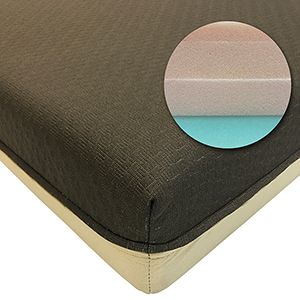 BIG TRUCKER
Big Trucker is made specifically for larger drivers with extra comfort and support. A full 7 inches of the highest quality foam on the road, this mattress will not flatten out. This semi-truck sleeper mattress is constructed with a soft foam top layered over medium-firm density foam. The bottom layer is extra firm to complete this combination for total comfort and support.
BASIC MATTRESS COLLECTION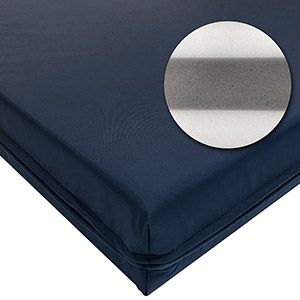 WESTERN ROAD SLEEPER
With our soft foam top and bottom surrounding the firm foam in the middle, this mattress absorbs and contours to your shape provided by the top layer while providing ample support from the center. The nylon cover proves to be a great dust barrier without being uncomfortable or noisy.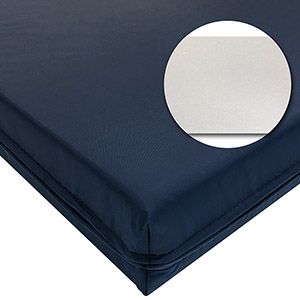 EVERYNIGHT ROAD DELUXE
Our Everynight Road Deluxe is the way to go if you're looking for an affordable nights rest on the road. This mattress offers comfort and affordability for any driver. With our heavy duty nylon cover and medium density foam this mattress is the best bang for your buck. One of the greatest things about this solid foam design is its ability to be flipped over for extended years of use.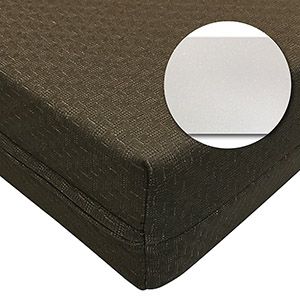 THE LAYOVER
Our basic long haul mattress, the Layover is a dual sided economical truck mattress. Durable, washable cover,the solid foam technology allows this truck mattress to be flipped to use either side as the top for extended years of use. With 5 inches of medium density foam, this mattress can be used virtually anywhere while providing a comfortable night's sleep.