We had a great time touring Jubitz up in Portland last week (especially because it's literally in our backyard), but we've got to hop back on the road and continue our search for the top American Truck Stops! And no list would be complete without including the largest truck stop in the world, the Iowa 80. Known by many as "Disneyland for Truckers" this place really is a piece of work. Some consider it to be less of a truck stop and more of a small city. So we're going to pull in a see what all the buzz is about.
The first thing you'll notice as you pull in is the sheer size of this stop. At 100,000 square feet, the Iowa 80 serves upwards of 5,000 truckers and families per day. If you find yourself here on a Sunday they even have a church for those seeking a little peace and reflection for their journey. But if you're more inclined to grab some food and supplies for the road, they've certainly got you covered there. Let's take a look at the food options first.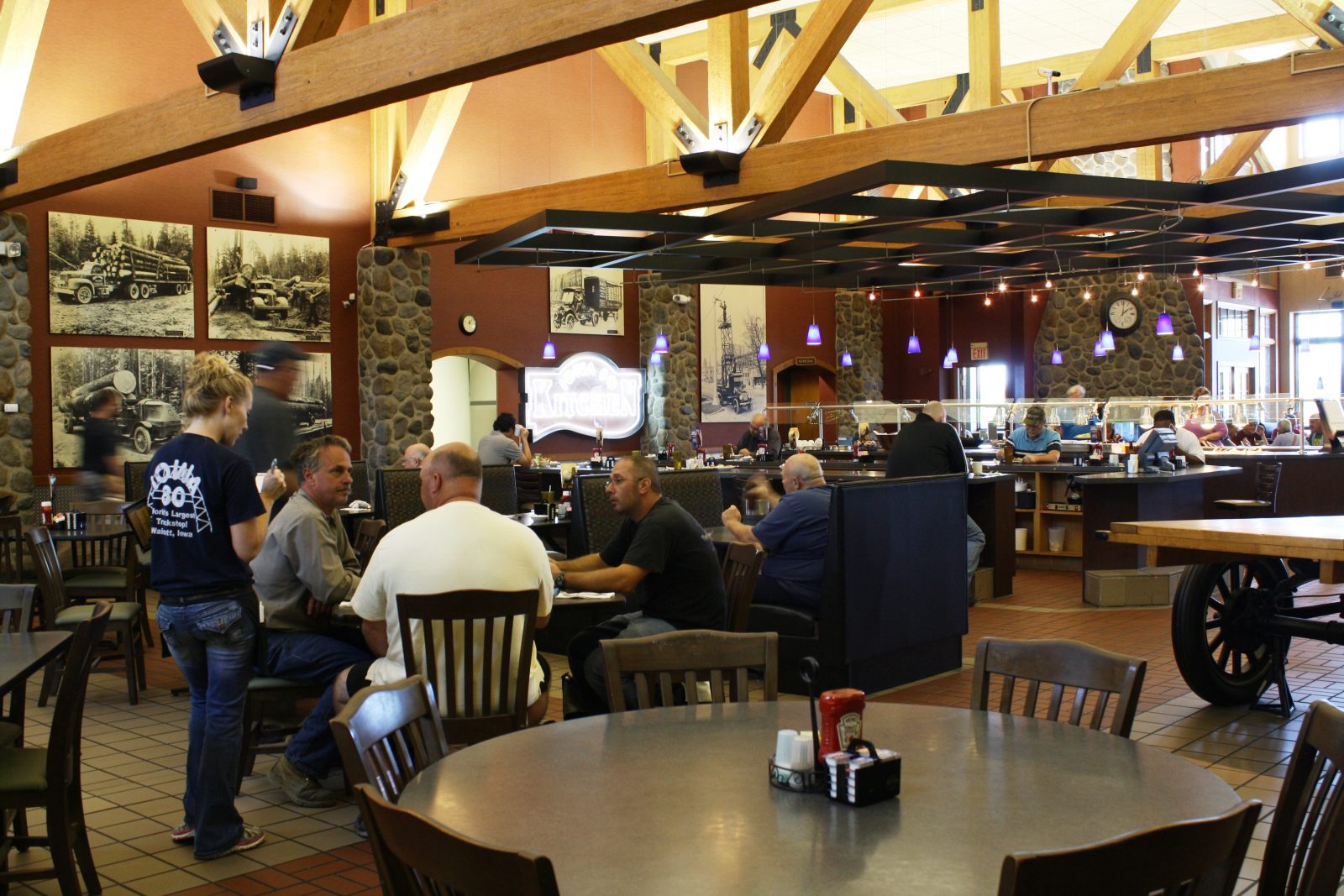 If you're in a bit of a hurry, the food court has tons of grab and go options including Wendy's, Pizza Hut, Taco Bell, DQ, Orange Julius & Caribou. But if you'd like to take a load off and enjoy a nice home-style meal, the family-owned Iowa 80 Kitchen has you covered.
Order off the menu or walk the buffet which has tons of really impressive options. You'll always find a spot to sit thanks to the dinning room's 300+ seats, and they're open 24 hours a day which is a plus if you pull in late.